---
Re– Skincare



Brand Identity, Packaging
Spring 2021


A personal project creating the brand identity and packaging for a hypothetical skincare brand, Re–. Re– focuses on bringing back life and health to your skin while also giving back to the earth. Each product focuses on a different aspect of fixing skin problems, including restoring, reviving, and refreshing.

For the brand logo, I created custom letterforms, combining geometric and organic lines to create letterforms that flow into one another. The packaging reveals the images through simultaneously geometric and organic shapes, which merge the natural world with the scientific. The contrast of the linear elements with the blurry whimsical photos evoke the clean, playful, yet scientific brand identity.
---
I started with making many sketchbook iterations for the logomark. I wanted the letterforms to compliment the theme of organic and geometric, and to be structured yet have movement to them.

I then started working on the logo digitally, refining and iterating until the letterforms were consistent and flowed together for the final logo.

Imagery Exploration. I created the imagery through layering and image manipulation for a dreamy tone, and selecting a few that went well together while representing the contents of the products.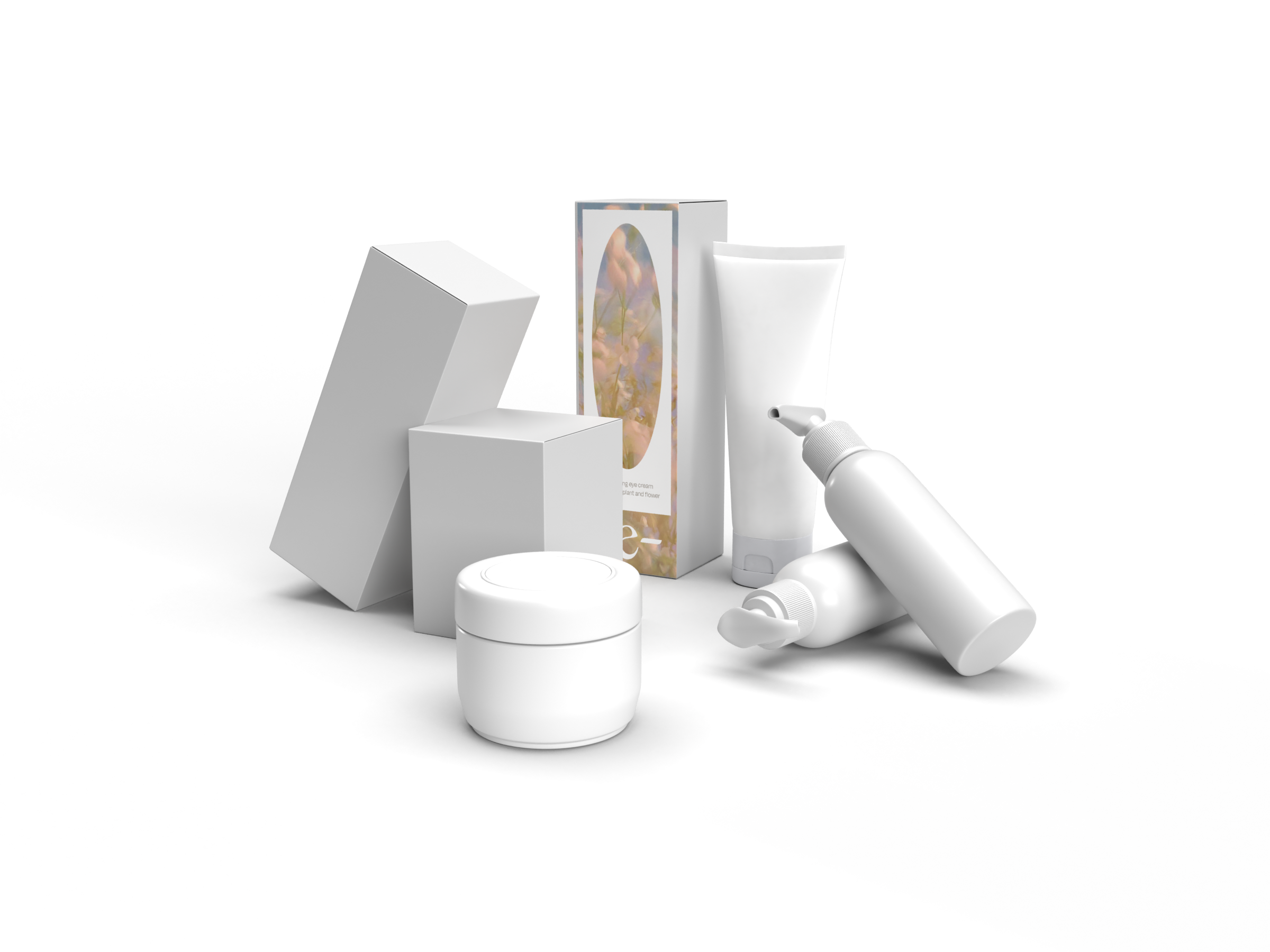 For the packaging, I wanted to combine engaging organic imagery with geometry. The linear elements contrast with the blurry colorful imagery. This was my first time learning how to create engaging mockups through adobe dimensions.