Flavors From Home

Print Design, Photography
Fall 2020
A set of twelve cards introducing the essential Asian sauces from my childhood, that make me feel at home no matter where I am. Growing up, I was enamored at the variety and complexity within each sauce, and as sauces are an integral part to every Asian cuisine, I wanted to showcase a little bit of home. I chose to use photography to help people unfamiliar with the sauces get a sense for their texture and color, and familiarize themselves with what otherwise might seem alien to them.
For the front side of the cards, I knew I wanted an engaging way to showcase the sauces. I originally went for an eyecatching illustrative look, but ultimately decided to go with the simple textural design.
For the back of the cards, I played around with imagery, stickers, and illustration. I felt they took away from the clean and impactful design on the front, and decided to mirror the Chinese text instead.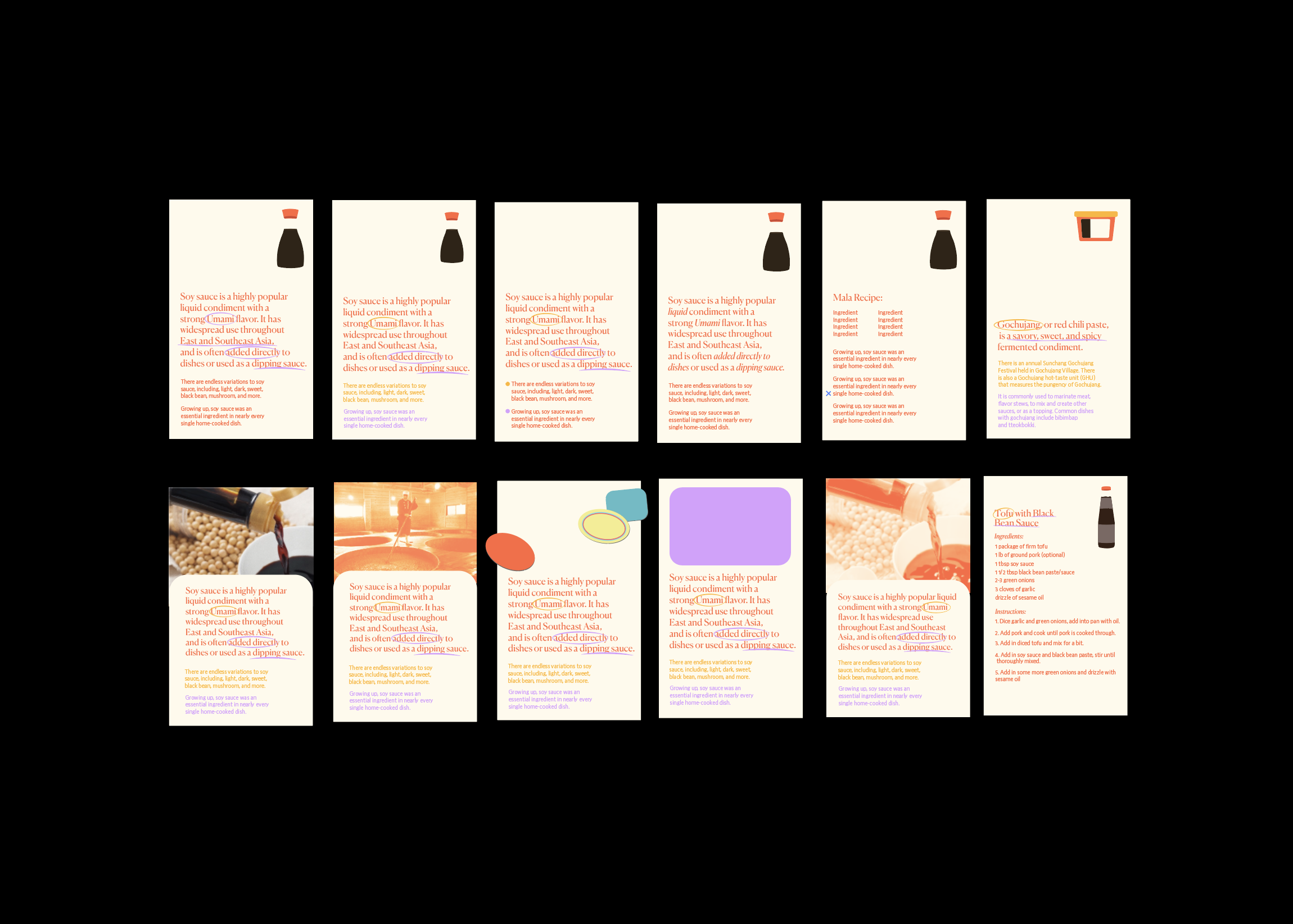 Photographs of the sauces, and playing around with different compositions of splashes and spills.